Same Heart. New Home.
We're Sharing the Love...
With Business Setup Services, Robust Hands-On Training, Complete Marketing Support and a lot more!!!
Smooth Transitions provides concierge level packing, downsizing, dispersal and moving services to seniors using a license approach - not a franchise! For 25 years, Smooth Transitions has been equipping those with the heart of a servant to set the bar all others are measured against in the areas of downsizing and senior moving. We believe that every home has a heart made up of precious objects with a past and splendid treasures with a future. In 2020, we have expanded what that means. Now, our family members are not just the best trained, but also equipped with enhanced professional branding, tools, and national promotions that take them to the next level.
As a Smooth Transition Licensee, you will receive everything you need to provide the premiere service we have become known for...
We distinguish ourselves by offering heart, expertise, and professionalism that is second to none in the Senior Move Management industry. We empower our licensees through our rigorous training, business planning, marketing support, software systems, and proven processes that are unmatched.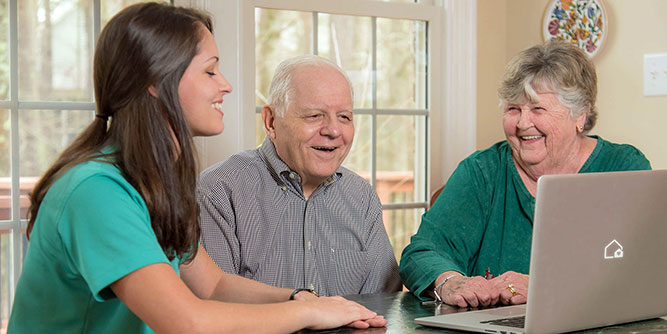 Becoming A Licensee
Choose The License That is Right For You:
Boutique
Exclusive
Depending on your license, it can take between 2 — 4 weeks to complete your training and business setup.
Each license package includes a National Association of Senior Move Managers (NASMM) membership, online courses through both NASMM and our proprietary coursework, followed by in-class practical training in our Columbus Training center:
Our exclusive license package includes business planning and business setup.
An optional onsite launch assitance is also available for either license package for an additional fee.
Each license option requires first year training. Training can be financed at 0% for terms up to 5 years with as little as $3,000 down!
Why Become a Smooth Transitions Licensee
No Franchise Fees
Free Analysis
Business Plan
0% Financing
NASMM Membership Included
NASMM Front Door Online Training
Marketing Support
Website Included
National Promotion
National Partners
Lead Generation
Classroom & Practical Training
Monthly Family Webinars & More!
Are You A Good Fit?
We're seeking license owners who are have the heart of a servant that have sales and/or management backgrounds. It is the job of our Senior Move Managers to ensure no matter where their clients feet land, that the heart of the home arrives with them. The licensee will cultivate relationships with seniors and senior communities to grow their business to be as large or small as they desire.
By joining our family you will be ready to launch your business the day you complete training and you will have support every step of the way through our vast family network.